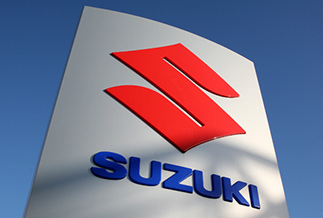 Golden City Suzuki – New Vehicles
118-120 Boulder Rd
Kalgoorlie WA 6430
Sales: (08) 9021-1699
New Vehicles Opening Hours
Monday – Friday 8:00am-5:30pm
Saturday 8:00am-12:30pm
Sunday Closed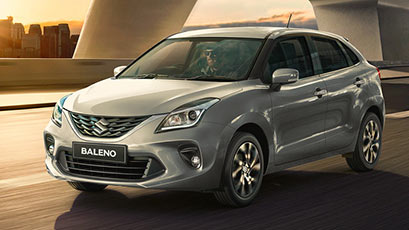 Building on Suzuki's extensive small car know-how, the stylish new Baleno wraps a compact, aerodynamic body in elegant, sporty lines. But although it's sleek on the outside, inside it's a whole different story: you'll relax in an open, luxurious cabin with plenty of extra room for you legs, passengers or luggage.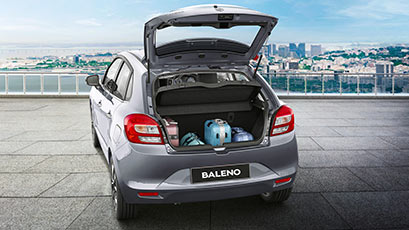 Whether you're doing the school run, the supermarket shop or going for a lazy Sunday afternoon drive to the country, the new Baleno gives you plenty of room to move.The cabin proportions are generous to say the least: both driver and passengers experience an expansive sense of space, ease and comfort.
Safety Meets Sophistication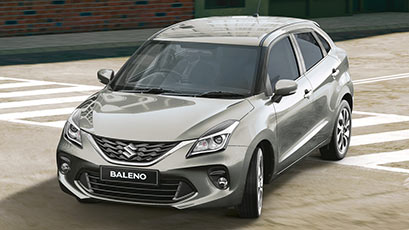 When we say that it all comes together in the Baleno, that equally applies to its standard range of integrated safety features. These standard features include, dual, front, side and curtain airbags, Electronic Stability Control (ESC) and Suzuki's unique Total Effective Control Technology. While the latest braking technology (ABS, EBD and BA) provides even greater levels of control and reassurance.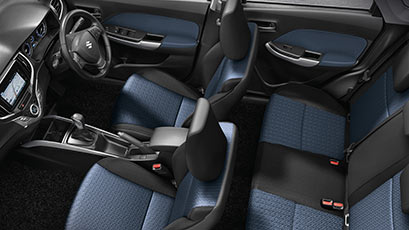 The new Baleno's design is both aesthetically pleasing and structurally advanced: it's light, agile, dynamic and streamlined. Curved lines and flowing aerodynamics make its low, wide silhouette a bold, compelling visual statement. A new-generation platform – and all its parts – has been specially designed to optimise its shape, form and performance.